Papua New Guinea Expedition: Firedance Festival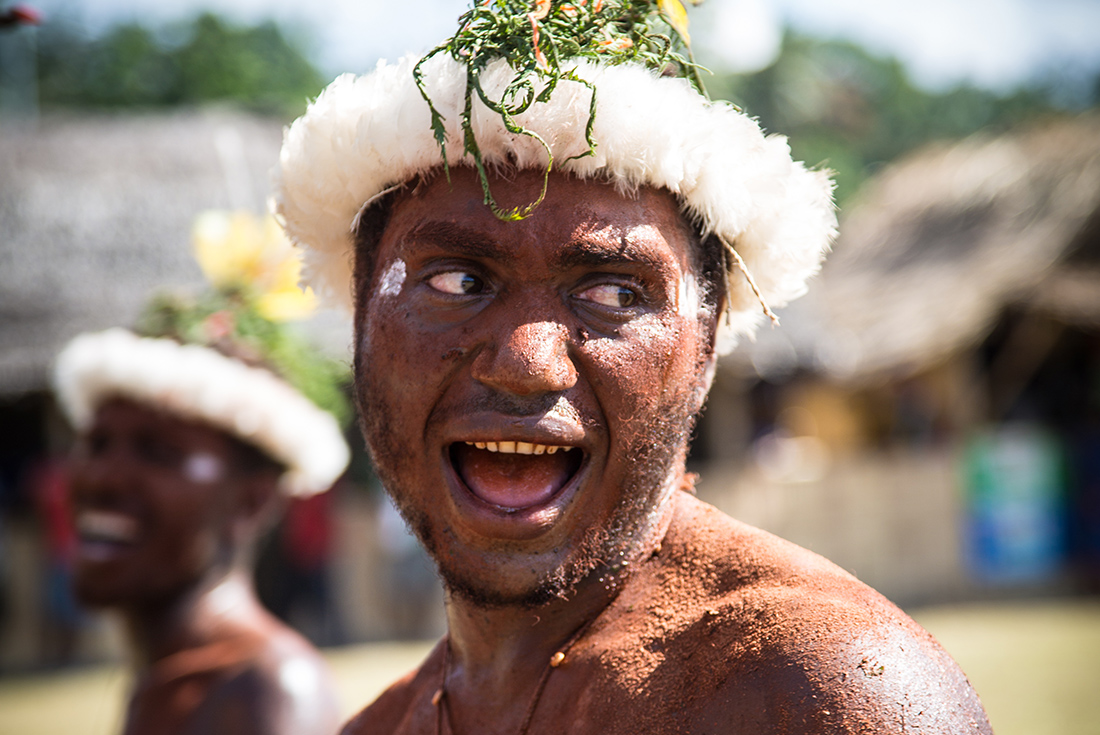 Papua New Guinea Expedition: Firedance Festival
Travel deep into Papua New Guinea to experience local cultures, natural splendour and island life on a nine-day adventure culminating in the spectacular Firedance Festival. Watch as local villagers invite you into their communities and perform a traditional dance around the fire – a culturally rich and awesome sight to see. Along with this festival, discover the wild beauty of the Duke of York Islands, learn of the fascinating military history of East New Britain, encounter resident spinner dolphins, and let local island life delight your senses. For those interested in a South Pacific adventure that is definitely one-of-a-kind, let Papua New Guinea's islands capture your imagination.
Activities
Highlights
As a small group, be welcomed into a local village and watch as traditional Baining dancers circle a growing fire and perform dancing rituals – a insight into one of Papua New Guinea's indigenous cultures.
Spend time before and after the performance learning more about these traditional customs, sharing meals, stories and laughs with local community members.
Jump into island life of the Duke of York Islands, marvelling at an active volcano, tucking into a beachside barbecue and experiencing a traditional sing-sing with the villagers.
Discover how the World Wars played out in the Pacific, by visiting the War Museum in Rabaul and heading underground for a tour of the Japanese tunnels in Kokopo.
Adventure and Active
Festivals and Events
We get it – travel's a big decision. It's not every day you fly across the world to wander the souks of Marrakech or enjoy a dreamy Angkor sunrise. But for us, it's been our everyday for the past three decades (whew, we're old). Let's just say we know what travellers really want: a balance of inclusions and free time, a mix of classic highlights and local secrets you won't find on Google. And of course, an authentic real life experience.

Our leaders are born and raised in-country, and they know their destination better than anyone. So you'll do more than just see a place, you'll live it. Small groups, big adventures and responsible travel – that's our thing. With 1,000 trips in a variety of styles across 100 countries, we're sure you'll find something you like. So let's get started.

1. Real life experiences
What is travel but a search for something that can't be Googled? We love the highlights, but the real magic for us happens well away from a beaten path. It's the little noodle bars, hidden galleries and backstreet bodegas and real life experiences you won't find in a search engine.

2. Connected by travel
The beauty of small group travel isn't just new places, it's new perspectives. It's the stories you hear and the friendships you forge, the ones that stick around long after the tan has faded. Our travellers come from all walks of life; what unites them is where they're going.

3. Travel works best when it's balanced
Time is your most precious resource, especially on a holiday. That's why our trips are built with balance in mind. A little group time, a little you time – the way it should be. And because our tours have an average of just 10 people, there's more of the world to go round.

4. With great travel comes great responsibility
The world's a pretty amazing place, and we want to do our bit to keep it that way. And all it takes is a little dash of self-awareness, a slightly softer tread. Sustainable travel doesn't mean no fun. It means that fun can be used to benefit others. Respect.

5. Adventure should be for everyone
Age, pillow preference, budget, travelling solo or together – it doesn't matter where you're from, what matters is where you'd like to go. Our mission is to deliver the best travel experiences to anyone who's up for them. So no matter if you favour a soft landing or a wild take-off, Intrepid stands for you.

6. Our leaders are the greatest
We realised early on that the best folks to show you the heart of a destination are, funnily enough, the ones that live there. These are our leaders: travel experts and friendly locals who know their countries back to front, from every backstreet bar to every hidden gallery. They're the big, smiling face of Intrepid (and we couldn't be prouder).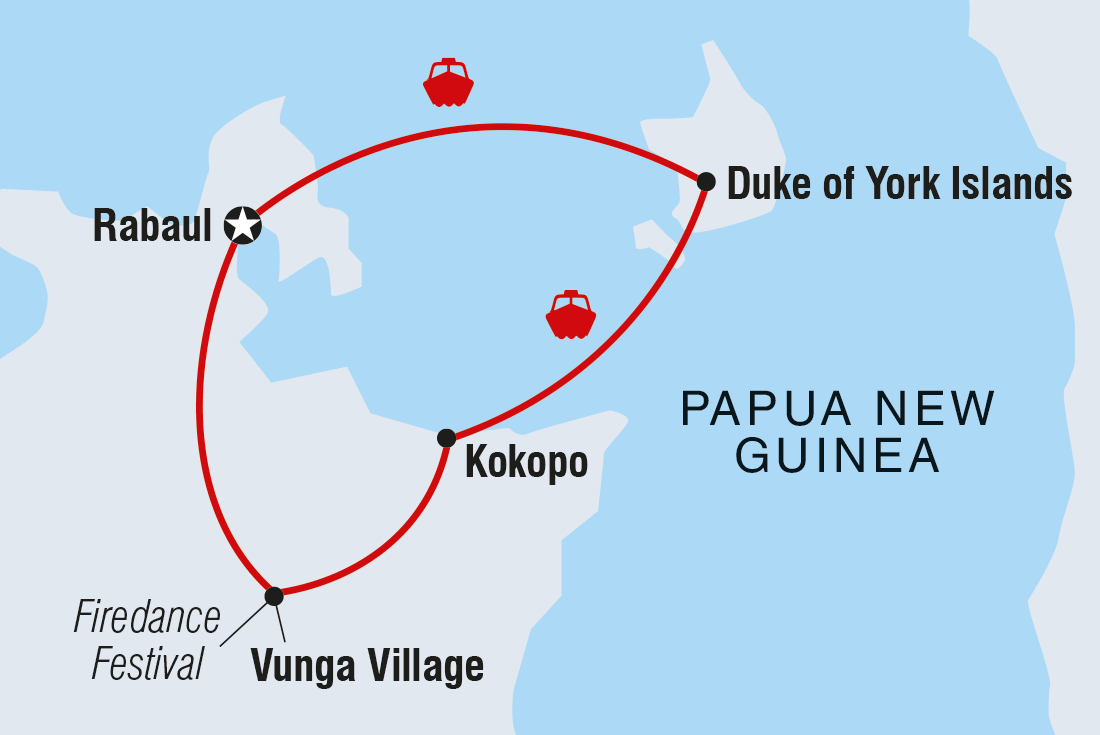 Day
Destination
1
Rabaul
2
Rabaul
3
Vunagum Village
4
Duke of York Islands
5
Duke of York Islands
6
Kokopo
7
Firedance Festival
8
Firedance Festival
9
Rabaul